If you're online looking for an oral surgeon in Auckland, then your search is over. With three decades of specialised expertise under him, Dr Lance West is the man who can help. No matter what type of reconstructive jaw surgery you may require. With a history in correcting jaw deformity, creating and fixing dental implants, bone grafting and TMJ disorders, he is one of the most respected and sought after oral surgeons in Auckland.
From shattered facial bones to a particularly bad abscess, Dr Lance West can help. Based in Remuera, Dr Lance West has been one of the best oral surgeons in Auckland for over 25 years. After graduating from the University of Otago in 1976, Lance studied at the Royal London Hospital and the Royal Dental Hospital in London. As a part-time Consultant Oral and Maxillofacial Surgeon with the Auckland District Health Board, he has a lot of experience in treating facial injuries, including jaw fractures, injuries and dental misalignments.
How can an oral surgeon help me?
An oral surgeon can help you in many different ways. If you're wisdom teeth are starting to come through, surgery may be the only option available to fix them and stop the pain. If they get infected, a root canal may be necessary, and this can be done right here by our oral surgeon in Auckland. For those unfortunate enough to be the victim of serious assault, Dr West can fix any damage. Here, we can reset fractured jaws, broken noses or for the more serious cases, ix the damage through corrective jaw surgery.
Dr Lance West also helps medically. If you have a growth or a cyst, we can take a look at it, perform a biopsy, and send the tissue sample off for testing. If the results are something to worry about, then we'll bring the results to a specialist, working along side them to get you back on track as soon as possible.
The above actions are just a few of the procedures that we perform as an oral surgeon in Auckland. If you think you may benefit from any of these things, or regular dentistry as only taken you so far, than give us a call today.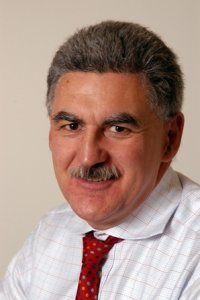 As the best oral surgeon in Auckland, we can help.